My Family

NEW!
My Niece and Nephews!!

Check out their own pages!!

| | |
| --- | --- |
| | |
The Guerra Family Through the Ages

Some Civil War Ancestors (Click on the photo and take a closer look...)

Here we are in 1990 ...

(clockwise from left: Lisa, John, Ricardo, Jr. [yours truly], Anne-Marie, Monica, Inez, and Ricardo, Sr.)....

... and here we are in 1996!

Note that I have a new sister AND a nephew! John's wife, Cecile, is on the left and their new baby, Christopher, is front and center!

and now it's 1999!

Now I have a new brother AND a niece!! Ann-Marie's husband, George Currie, is top center and their baby, Sofia, is bottom right!

The Curries, George, Anne-Marie and Sofia - 1999

Christopher and Sofia, Christmas 2001!

Grandma Guerra and yet ANOTHER nephew, Michael Cecilio Guerra, born Nov 2000!!!
My Siblings!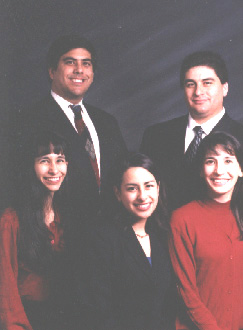 The Guerra Siblings 1999!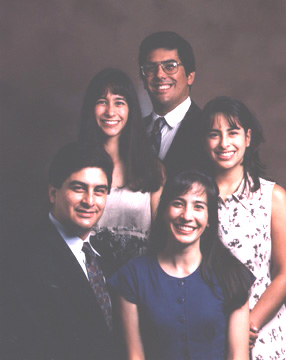 The Guerra Kids, 1996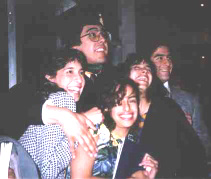 My sibs at my med school graduation, June 1990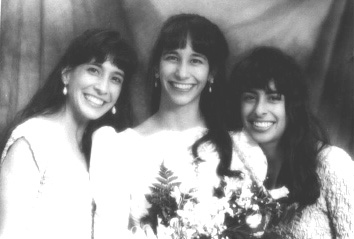 My beautiful sisters, Lisa, Anne-Marie, and Monica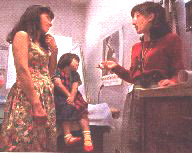 My pediatrician sister, Lisa, (right) in action in the Homeless Clinic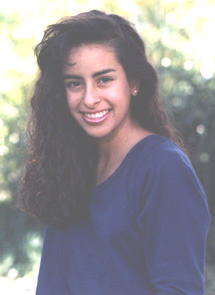 My sister, Monica, affectionately know as the "Mo Factor"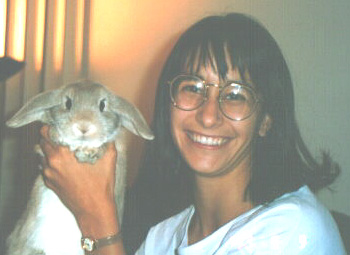 My sister, Anne-Marie and her good friend, Peter Pellets. (That's Anne on the right). Coming soon: The Peter Pellets Home Page!!! Watch for it on a web server near you!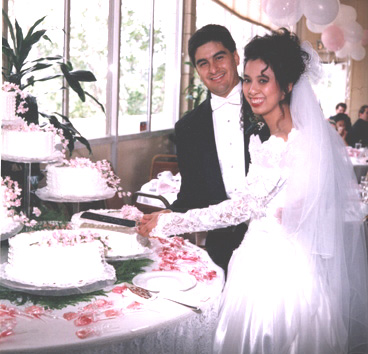 Brother John and my newest sister, Cecile. (You might find one or two pics of their baby, Christopher, here on this web site)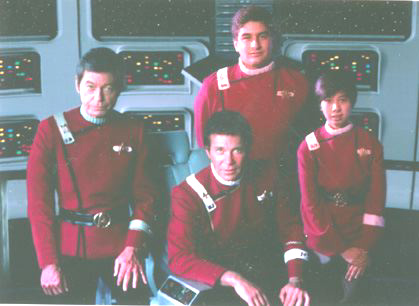 John and Cecile in their moonlighting job as StarFleet officiers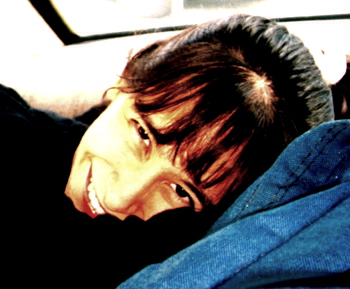 Glamour Girl, Anne-Marie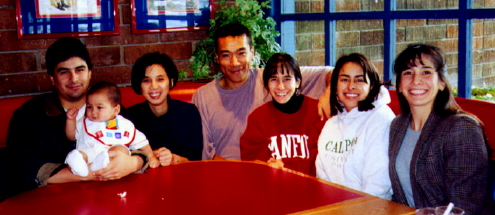 The sibs out to lunch (Anne's S.O., George is in the center). The Big Man is also tagging along with his Dad
Christmas 1996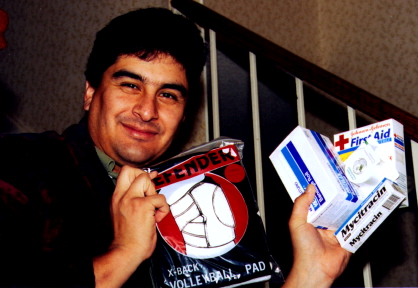 My accident-prone brother gets some useful goodies from Dr. Lisa.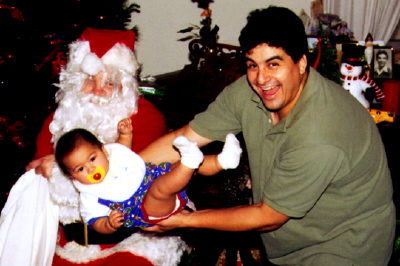 Making the most of his first Christmas, Christopher gets in the middle of things...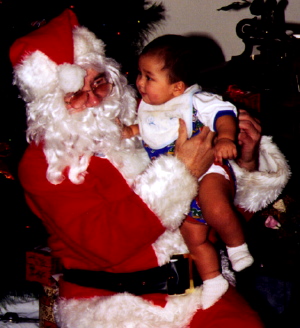 The historic first meeting between Santa and Christopher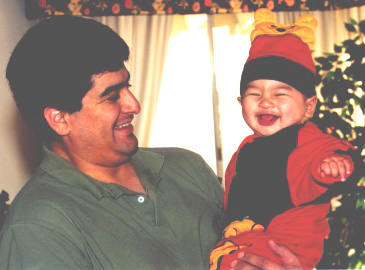 Chris and his dad share a laugh ...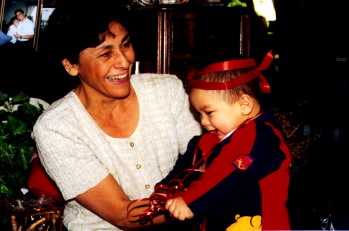 Mom and Christmas Chris
| | |
| --- | --- |
| Mom and grandson, Christopher, grabbing some quality time. | The little guy hams it up for the camera. Interesting choice of attire, don't you think? |
| The Little Big Man himself!! | Mom & Chris |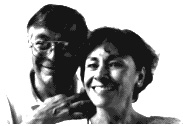 A pic of the parental units

My brother and sister-in-law, John and Cecile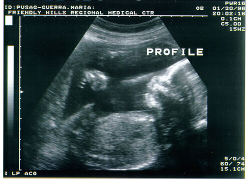 The newest addition to the family: Christopher Ricardo Guerra (circa 1996). Isn't he handsome?! I think he takes after his uncle, don't you think? :-)
Well, the little big man has gotten over his reluctance to sign on with the family and has allowed real photos to be taken! See the accompanying story which was carried on all the better news agencies...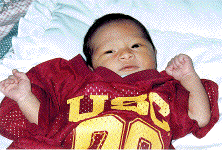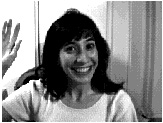 That's my Pediatrician Sister, Lisa, who is keeping a close watch on the little tyke
the best replica watches in the world this page has been visited times.